Shri.

Param Bir Singh (IPS)
Thane Police Commissioner
Mr. Param Bir Singh (IPS Officer) took over as new Police Commissioner of Thane.
He succeeded IPS Vijay Kamble, who has been promoted and posted in Mumbai.
Singh, a 1988-batch officer, was previously posted as Additional Director General, SRPF in Mumbai.
The 53 year old officer has served in various positions during his career with Maharashtra Police. Earlier he has served in Thane as a Deputy Commissioner of Police (DCP).
: He also served in posts like DSP of Thane Rural and DIG (Konkan Range). Talking to reporters after taking charge, Singh said his earlier stints in Thane will help in discharging his current duties with ease.
Shri.

Madhukar Pandey
Joint Commissioner of Police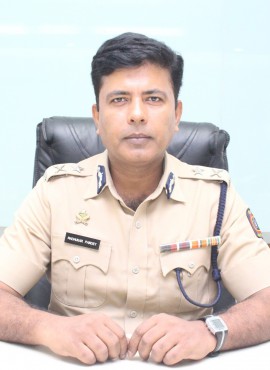 Shri.

 AMIT KALE
Deputy Commissioner of Police Traffic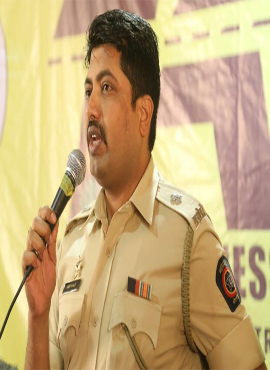 Shri.B.P.

Aavhad
Assistant Police Commissioner of Traffic Police – Thane
TRAFFIC UNIT 1 : Thane
Address : Teen hath naka, Thane (w).
Asst. Commissioner of Police , Unit 1, Thane
Name : Shri. B. P. Aavhad
Mobile: 9821132275
Email Id: cp.thane.acptrthane@mahapolice.gov.in
Shri.Avinash

Mohite
Assistant Police Commissioner of Traffic Police – Bhiwandi
TRAFFIC UNIT 2 : Bhiwandi
Address : Bhiwandi, Thane (w).
Asst. Commissioner of Police , Unit 2, Thane
Name : Shri.Avinash Mohite
Mobile: 9923293012
Shri.

Bandekar
Assistant Police Commissioner of Traffic Police – Kalyan
TRAFFIC UNIT 1 : KALYAN
Address : Kalyan , Thane (w).
Asst. Commissioner of Police , Unit 3, Thane
Name :Shri. Bandekar
Mobile: 8369193046
Email Id: cp.thane.acptrkalyan@mahapolice.gov.in
Shri.P.N.

Gosavi
Assistant Police Commissioner of Traffic Police – Ulhasnagar
TRAFFIC UNIT 1 : ULHASNAGAR
Address : Ulhasnagar , Thane (w).
Asst. Commissioner of Police , Unit 4, Thane
Name : Shri.P.N.Gosavi
Mobile: 9821239983
Email Id: cp.thane.acptrulhas@mahapolice.gov.in